5 Best VPNs for Bangladesh - For Anonymous Internet Use
Category:

Last Updated:

July 26, 2018

Comments: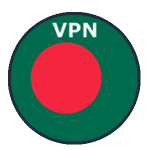 The government of Bangladesh is in a difficult and unfortunate position with regards to internet freedom.
The government in Bangladesh has already banned a lot of websites such as YouTube.
Luckily, a lot of these banned websites are accessible if you use a Bangladesh VPN.
You may have noticed that foreign video streaming sites block you from seeing content because you're not in the same country as them. These blocks are called regional restrictions, which VPNs can defeat.
You can read more about how VPNs protect your privacy on the internet below. First, you can check out our selection of the five best VPNs for Bangladesh.
Best VPNs for Bangladesh
Here are the best VPNs you can use in Bangladesh. We've reviewed over 150 services over the years, so you can be sure that these are the best of the best.
Keep reading our article, to find out how to use a VPN, and the benefits they can provide.
| | | | |
| --- | --- | --- | --- |
| 1. | From $2.99 / month | BestVPN.com Score 10 out of 10 | Visit Site |
| 2. | From $2.75 / month | BestVPN.com Score 9.8 out of 10 | Visit Site |
| 3. | From $1.33 / month | BestVPN.com Score 9.7 out of 10 | Visit Site |
| 4. | From $1.89 / month | BestVPN.com Score 9.3 out of 10 | Visit Site |
| 5. | From $6.67 / month | BestVPN.com Score 9.2 out of 10 | Visit Site |
Bangladesh VPN Consideration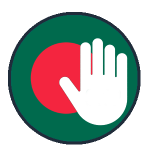 It is important to choose a VPN that does not keep activity logs. That will prevent the Bangladeshi authorities from forcing the VPN company to hand over records of your online activities. The VPNs on our list do not keep user activity logs. Thus, they do not have any information to hand over.
Speed is also an important factor to consider when considering what VPN to get. If a VPN is slow, it will limit what you can use it for. You will need a high-speed VPN if you want to use it for gaming or streaming in HD. We would also recommend connecting to nearby servers to maintain speed, and many VPN providers offer servers in India which could be a good option. For more information take a look at our VPN for India page.
How does a VPN work?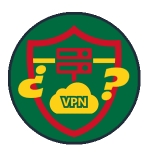 A VPN hides the real destination of a connection when the request for information passes through the computers of the local Internet Service Provider (ISP) or an international gateway. It defeats the blocks because the blocking software can't detect the banned site addresses.
Similarly, filtering software that looks for keywords in the transmissions that pass through ISP equipment cannot work effectively on VPN traffic. It is because VPNs encrypt all data that passes over the internet between the client software (which you install on your computer) and the VPN server.
Best VPN For Streaming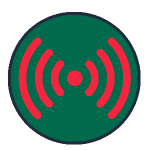 The internet enables you to access websites all over the world. It means that you can get to the sites of US and British TV stations (for example). Once you get videos streaming onto your computer, you can cast it onto a TV and watch foreign shows on a bigger screen.
Unfortunately, these streaming services block cross-border access because they have to enforce conditions in the contracts that allow them to show content.
Much of the content available on foreign websites is not legal in Bangladesh. That's because the shows and films haven't been edited according to the Bangladeshi censors' rules. As such, it is easier for streaming services to prevent access to their movies from Bangladesh, rather than try to comply with censorship there.
Streaming services know that people use VPNs to bypass regional restrictions, so they also check for those. If the streaming service detects the use of a VPN, it will deny access to its content. That means you not only need to find a VPN, but you need to make sure that it can avoid detection. All of the services on our list of VPNs for Bangladesh have special cloaking methods so they can get into streaming services.
There is one more aspect of a VPN that you must consider if you want to get into streaming services – make sure that the service you choose has a server in the country from which you want to access videos.
Internet Censorship in Bangladesh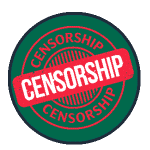 Bangladesh passed the Information and Communication Technology Act in 2006. This law ensured that print media rules governing censorship, blasphemy, and libel also extended to the digital world. On the face of it, these moves seemed perfectly reasonable. As such, the law lay dormant, attracting little notice or criticism.
However, this sleeping giant awoke in 2009, when the government used it to block YouTube. It was to prevent the public seeing a recording of the Prime Minister talking to the country's military leaders. Periodically, the government blocks access to YouTube, Facebook, and political blogs. That is usually for preventing the spread of satirical content that disrespects Islam or the government.
Traffic Monitoring
The Bangladeshi authorities use Gamma International's FinFisher to monitor digital traffic. Homosexuality is a criminal offense in Bangladesh. Furthermore, you can get into jail for expressions of anti-government sentiment. Religion is a particularly sensitive subject. To be safe, you should avoid any comments about sexuality, politics, or religion when using social media platforms.
The government got into its stride on web access controls in 2015, when it banned 35 news sites. All of the sites had posted articles that criticized the government. In 2016, the regulatory authority for the internet, the Bangladesh Telecommunication and Regulatory Commission, banned 477 porn sites. Local governments ban escort and explicit dating sites, so the availability of such websites varies according to location. Understandably, you'll need a VPN to unblock porn sites in Bangladesh.
Online gambling is officially illegal in Bangladesh. However, those restrictions have never been enforced, and access to gambling sites is easy. However, legislation is available to the authorities, and they may change their policy on enforcement at any moment.
Voice and video chat systems, together with internet telephony, are all legal in Bangladesh. The government licenses Voice over Internet Protocol (VoIP) providers. However, this process does not restrict the availability of the technology. The government does have a habit of blocking all internet voice and video systems at politically sensitive times.
Inspection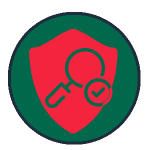 Be careful about protecting your identity when you try to access illegal sites. Not only can your ISP see which site a request goes to, but it can also see that the request came from you. ISPs regularly cooperate with the authorities, so it is easy for the police to trace an illegal connection to your home.
VPNs confound ISP snooping methods because they obscure the destination of your connections. If the ISP can't see that you are connecting to an illegal website, it has nothing to report.
Free VPN for Bangladesh
There are a lot of free VPN services out there. Unfortunately, free VPNs are usually restricted in one way or another. if you would like to use a free VPN in Bangladesh, we recommend reading our article on the best Free VPNs.
Conclusion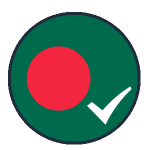 The Bangladeshi government hasn't made VPNs illegal, and its filtering methods do not block VPN traffic. Therefore, you can take advantage of VPN technology to reclaim your freedom on the internet. Remember that anyone can read what you post on social media sites or in comments sections. Be careful not to write about the sensitive topics of politics or religion.
If you are visiting Bangladesh, be careful not to identify your local friends, because they could end up getting into trouble for the things you write on the web while you're in Bangladesh. Any of our five best VPNs for Bangladesh will protect your internet traffic from government snooping and keep you safe.
| | | | |
| --- | --- | --- | --- |
| 1. | From $2.99 / month | BestVPN.com Score 10 out of 10 | Visit Site |
| 2. | From $2.75 / month | BestVPN.com Score 9.8 out of 10 | Visit Site |
| 3. | From $1.33 / month | BestVPN.com Score 9.7 out of 10 | Visit Site |
| 4. | From $1.89 / month | BestVPN.com Score 9.3 out of 10 | Visit Site |
| 5. | From $6.67 / month | BestVPN.com Score 9.2 out of 10 | Visit Site |